Kimba seating unit
---
---
Benefits at a glance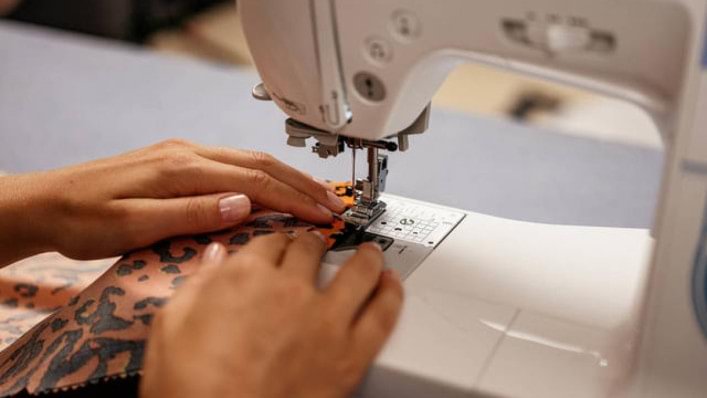 Design your own Kimba inlay
The cutting pattern and appropriate sewing instructions are available to anyone at no charge. Personal inlays not only make the product more colourful but also improve hygiene.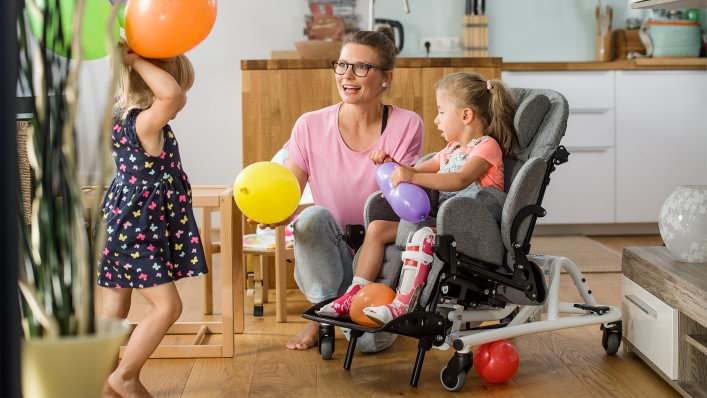 A seat with countless possibilities
The Kimba product range offers numerous combination possibilities with one seat on five compatible mobility bases for indoor or outdoor activities.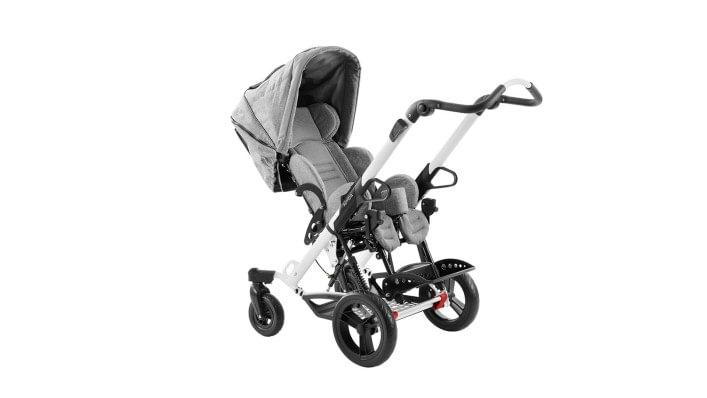 Changing the line of vision
The seating unit can be easily mounted on all Ottobock Kimba mobility bases – in or against the direction of travel, depending on the situation.
User experience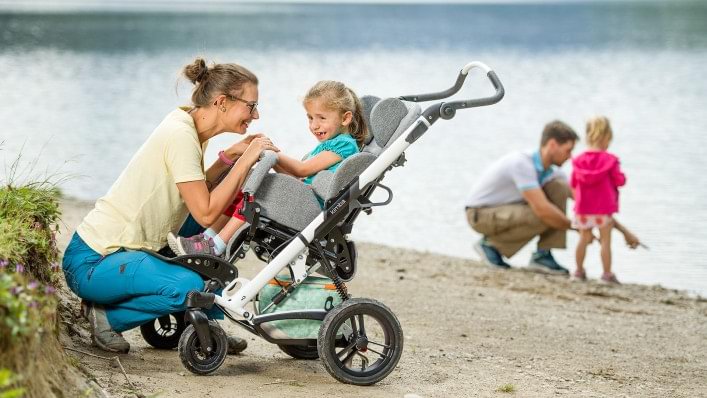 Emilia's seat
Numerous adjustment possibilities allowed the Kimba seat to be adapted to little Emilia's individual needs. "Emilia sits in the Kimba seat as though it were a throne and feels right at home," reports her father Andreas.
Easy handling
A normal life with fixed daily routines is important for Mira's mother Lisa. Carefully selected devices make the family's day-to-day life easier. At the same time, it's important that little Mira never lacks stability and sitting comfort with those devices. The Kimba seat meets these needs. It can be easily adjusted to any everyday situation. Plus, it's soft and snuggly, and provides support where needed.
Technical data
Article no. 470G71=5_AA02_C
Kimba seating unit
| Technical data | Size 1 | Size 2 |
| --- | --- | --- |
| Seat width (min./max.) | 200–300 mm | 260–350 mm |
| Seat depth with seat depth reduction from 140 mm | 190–310 mm | 240–400 mm |
| Shortened back support height (MPS) | 315–455 mm | 390–560 mm |
| Back support length | 410–610 mm | 560–700 mm |
| Back support angle | 80° to 180° | 80° to 180° |
| Seat tilt | -10° to +40° | -10° to +40° |
| Lower leg length (min./max.) | 190–310 mm | 200–370 mm |
| Shortened lower leg length (optional) from | 120 mm | 120 mm |
| Folding size (L x W x H) | 580 x 370 x 420 mm | 590 x 430 x 580 mm |
| Weight of seating unit | 7.5 kg | 9.5 kg |
| Max. load | 40 kg | 40 kg |
---