Kimba buggy
---
---
Benefits at a glance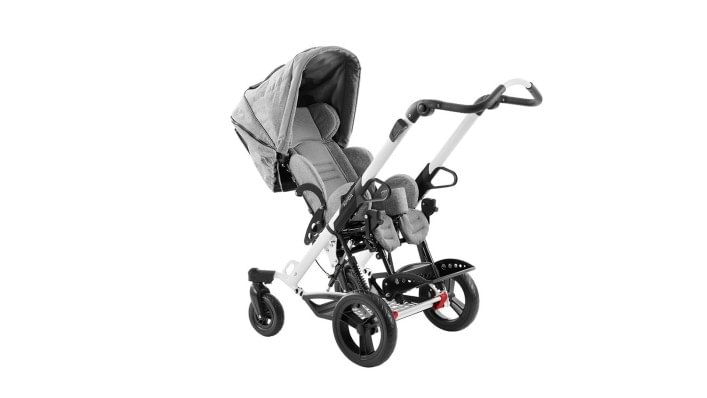 Changing the line of vision
The seating unit can be easily mounted in or against the direction of travel, depending on the situation.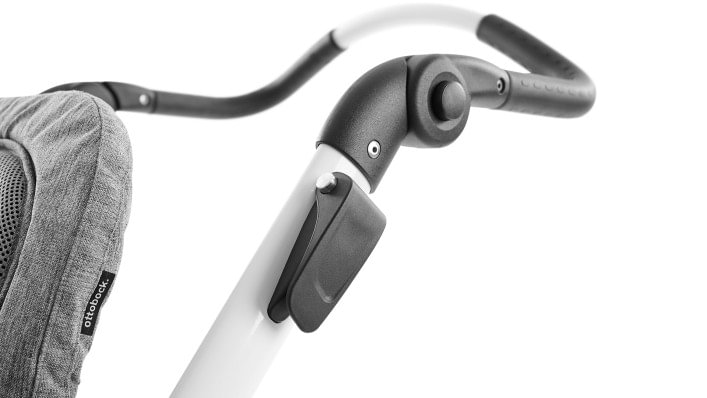 Tilt activation mechanism
The tilt activation mechanism is positioned close by on the push bar for very convenient operation.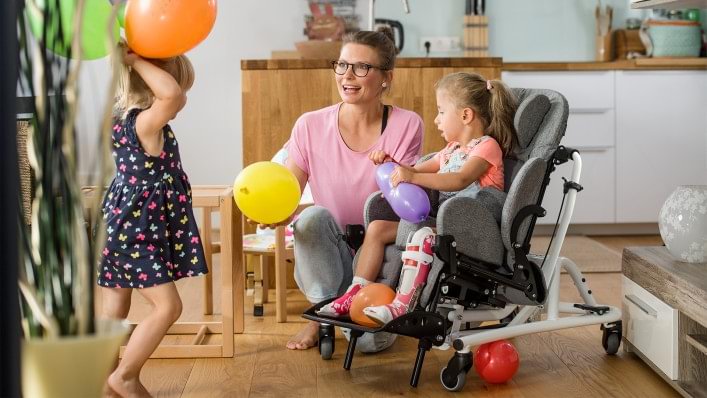 A seat with countless possibilities
The Kimba product range offers numerous combination possibilities with one seat on five compatible mobility bases for indoor or outdoor activities.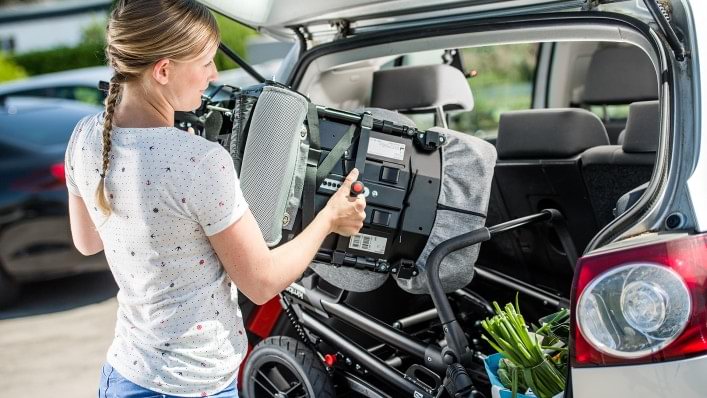 Ready for transport
Integrated anchor brackets for transportation in a vehicle for transporting persons with reduced mobility. The rehab buggy can also be folded in just a few steps to save space.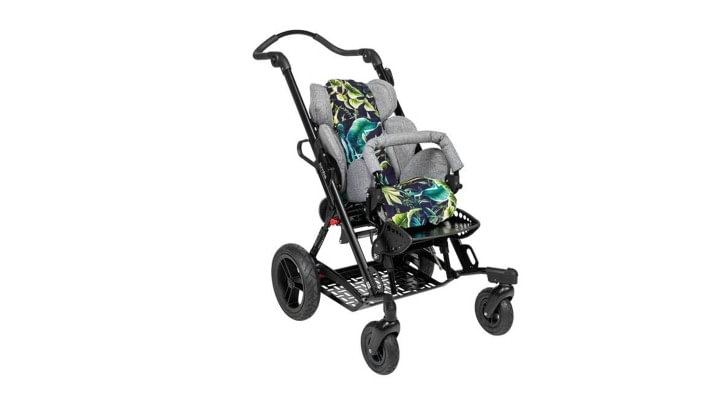 Design your own Kimba inlay
An inlay designed entirely according to the user's personal taste not only makes the product more colourful but also improves hygiene. The cutting pattern and appropriate sewing instructions are available at no charge.
User experience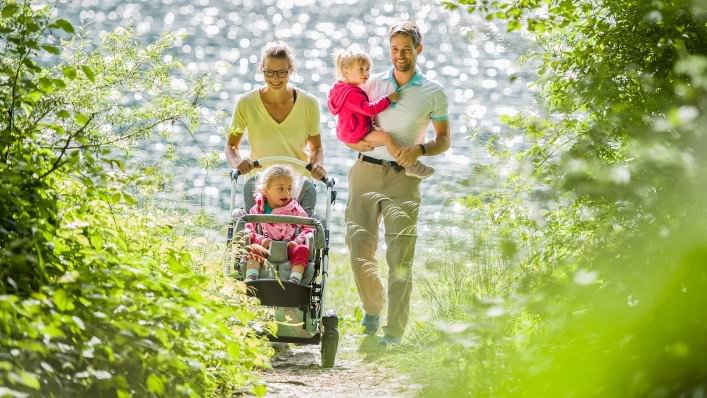 Weekend outings in nature
The young family enjoys spending time in nature most of all. Fortunately, there are numerous beautiful lakes and child-friendly hiking trails in the vicinity. The Kimba buggy was the perfect companion for Emilia and her family right from the start. They opted for a medical device relatively late in the process. This happens to many parents, because the differences and genuine benefits are not always evident right away. Also, a rehab buggy isn't "normal", and many times it isn't "attractive", either. When Stephanie saw the Kimba buggy for the first time, she was elated and didn't want any other buggy after that. It was love at first sight for Emilia as well.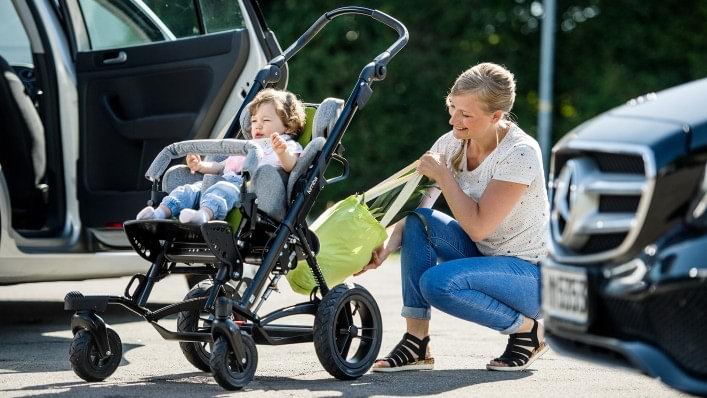 A completely normal daily routine
Mira doesn't know any buggies apart from the Kimba. Her family was one of the first to see and test the new Kimba. Lisa really appreciates the generous storage space under the seat. The buggy is also quick and easy to stow and unload. These aspects are very important given the family's various day-to-day appointments. Mira felt comfortable in the stylish rehab buggy from the outset.
Technical data
| Technical data | Size 1 | Size 2 |
| --- | --- | --- |
| Overall width | 595 mm | 665 mm |
| Front/rear wheel diameter | 170/280 mm | 170/280 mm |
| Push handle (min./max.) | 710–1,160 mm | 710–1,160 mm |
| Folding size without seat (L x W x H) | 790 x 595 x 460 mm | 790 x 665 x 460 mm |
| Min. folding size with seat facing forwards (L x W x H) | 900 x 595 x 530 mm | 970 x 665 x 590 mm |
| Seat tilt (min./max.) | -40° to +10° or -10° to +40° | -40° to +10° or -10° to +40° |
| Weight of outdoor mobility base | 10.5 kg | 11.5 kg |
| Weight of seating unit | 7.5 kg | 9.5 kg |
| Max. load, seating unit* | 40 kg | 40 kg |
| Max. load, storage basket* | 15 kg | 15 kg |
| Max. load, outdoor mobility base | 55 kg | 55 kg |
* The maximum permissible overall weight of the user and load in the storage basket is 47.5 kg (size 1) or 45.5 kg (size 2).
---
---
Similar products