Wheelblades
Skis for your wheelchair
---
---
Wheelblades attachment – it's that simple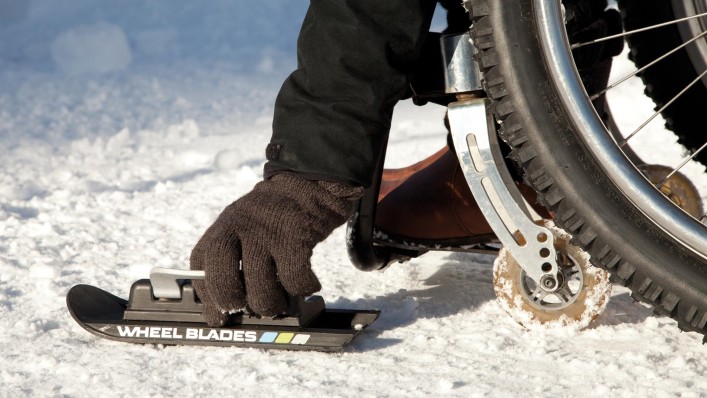 Preparation
Position the Wheelblades in front of your wheelchair.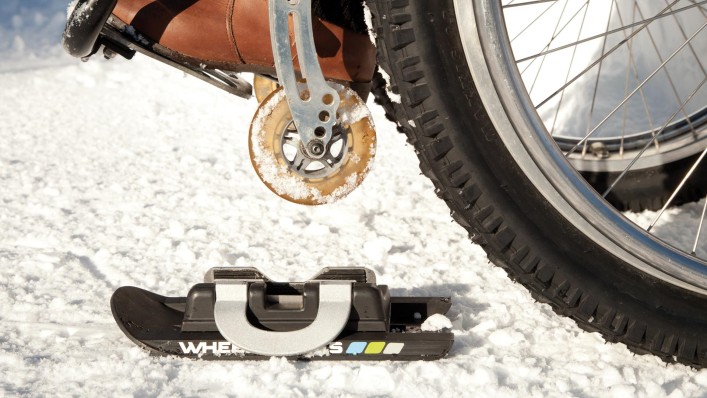 Mounting
Manoeuvre your wheelchair into the Wheelchair clamping mechanism.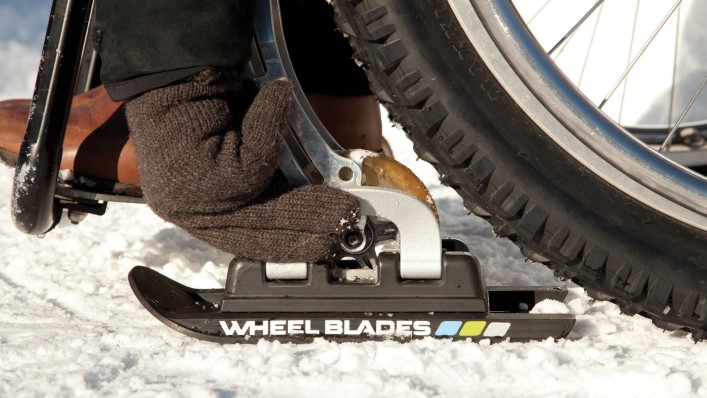 Clamping
Check whether your wheelchair is firmly positioned and straight on the Wheelblades.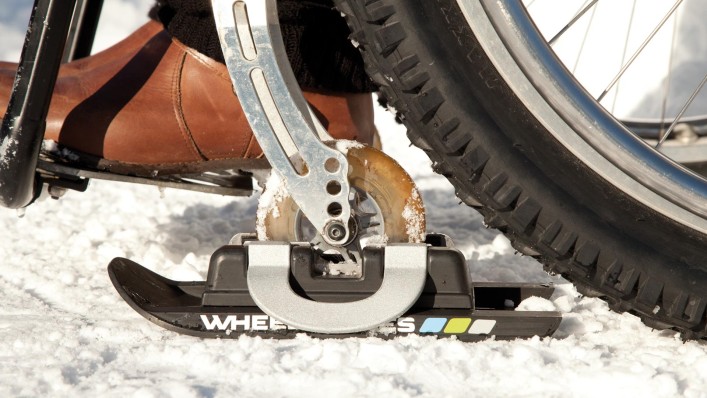 Finished
Close the clamp lever and off you go.
Technical data
| Size | |
| --- | --- |
| One size fits all | 3" to 8" |
Downloads
Please choose an appropiate format:
Wheelblades brochure
Product information for the Wheelblades
FAQ
The Wheelblades are fully compatible with all Ottobock models. These runners also fit numerous products from other manufacturers. We recommend asking about your individual wheelchair.
---