Accessories for more activity
Your everyday life is varied and you are always facing new challenges? You will find them easier to overcome with the help of our accessories. In addition to rigid-frame or folding wheelchairs for active use, we offer accessories for even more everyday mobility in daily life and recreational activities. Your individual needs are what counts for us.
---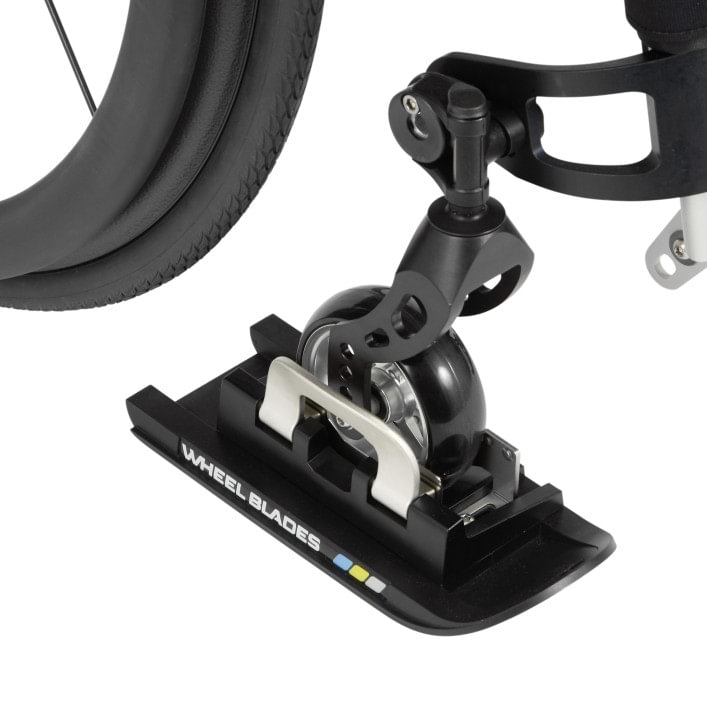 Take the hassle out of wintry weather with Wheelblades. Wheelblades attach with a simple click and keep you gliding across snow and ice. Instead of sinking into the snow or getting caught in icy ruts, Wheelblades keep you sliding across the top. Attachment is quick and easy, so you can pop them on or off your wheelchair in seconds.
---