Get Active 2020
Ottobock Australia will host its Get Active amputee sports event from 29th June to 1st July 2020 at The University of the Sunshine Coast.
Under the guidance of Heinrich Popow (Paralympic Gold Medallist), with the assistance of Brant Garvey (Australian Paralympic Para-Triathlete), Brendan Burkett (Australian Paralympic Team Head Swimming Coach), Matthew McShane (Captain QLD Wheelchair Rugby Team) and Shane Luke (Australian Amputee Golf Champion), 15 amputees from across Australia and New Zealand will be given a unique opportunity to try running and other para-sports for the first time, using the most advanced technology available.
Ottobock Australia will cover the costs of flights and accommodation for the 15 successful applicants.
Ottobock Australia is calling for registrations of interest from amputees who would like to participate in this once in a lifetime opportunity. We are seeking men, women and children of any age, activity level, or amputation level to apply for this unique event.
Successful applicants will be fitted and trained to use the same components used by Paralympic athletes over 3 days of one-on-one tuition and support. Attendees will also be given the opportunity to try swimming, wheelchair basketball or golf during as elective possibilities.
To register your interest in this unique event, please complete the registration form below.
Get Active 2020 expression of interest form
We look forward to receiving your application for Get Active 2020
Anyone can run – give it a try!
Taking those first steps with a sport prosthesis, aiming to run a new personal best or simply playing with the kids again – everyone has their own reasons for participating in an Ottobock Get Active event.
Ottobock initiated Running Clinics and Get Active events in cooperation with Heinrich Popow, who won gold at the Paralympic Games in London 2012 and Rio 2016. So far, the clinics have been held more than 25 times total in locations around the world.
At the clinics, amputees ranging from beginners to amateur runners work as a group to achieve their personal goals. They come together for 3 days to train, practice, push their limits and test their sport prostheses under expert supervision.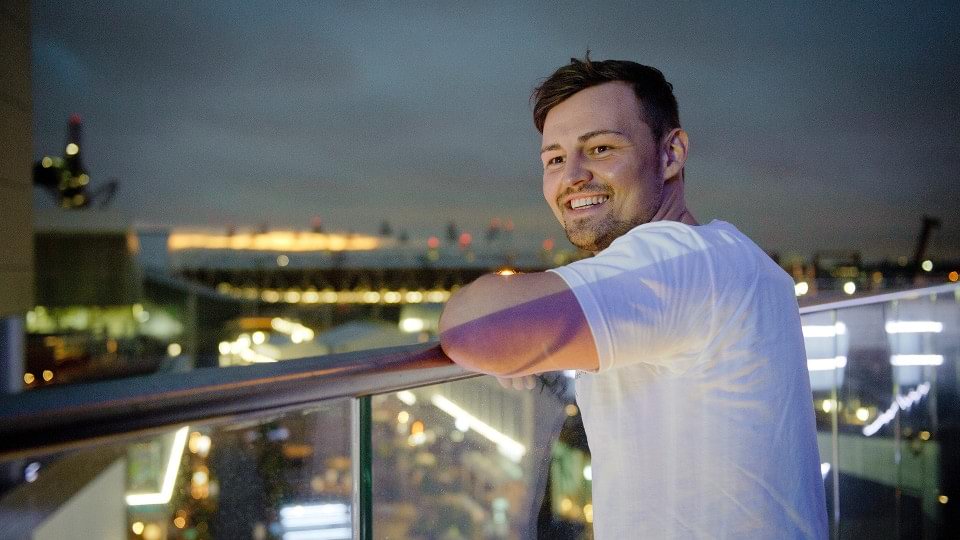 "I became the person I am today because of the people who helped me in my life. That's why I want to support other amputees and help them gain more self-confidence."
Get Active trainer Heinrich Popow
Get Active 2020 expression of interest form
We look forward to receiving your application for Get Active 2020
An insight into the Running Clinics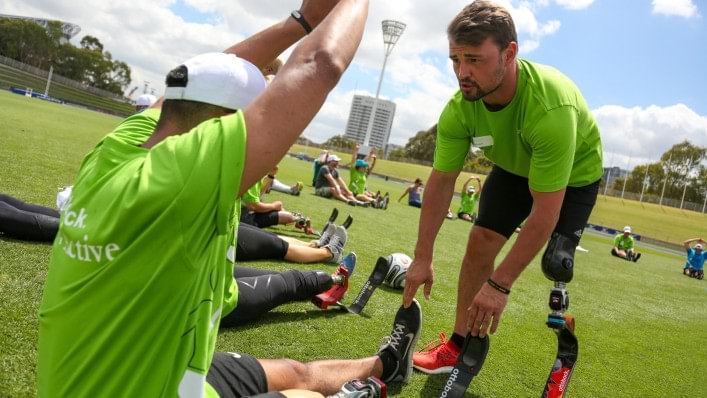 Heinrich Popow assisting the participants during a warm-up.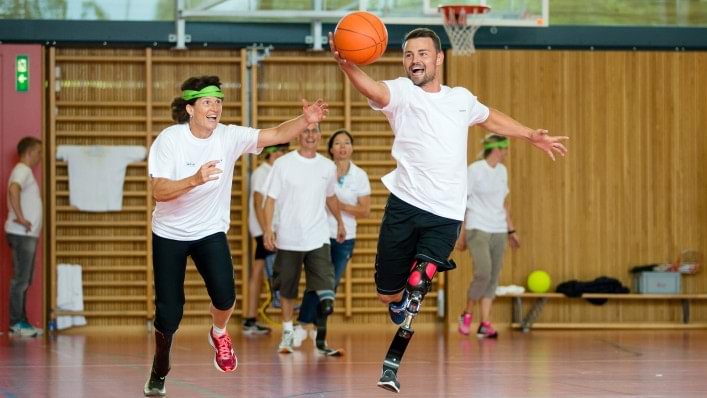 Fun comes first for everyone.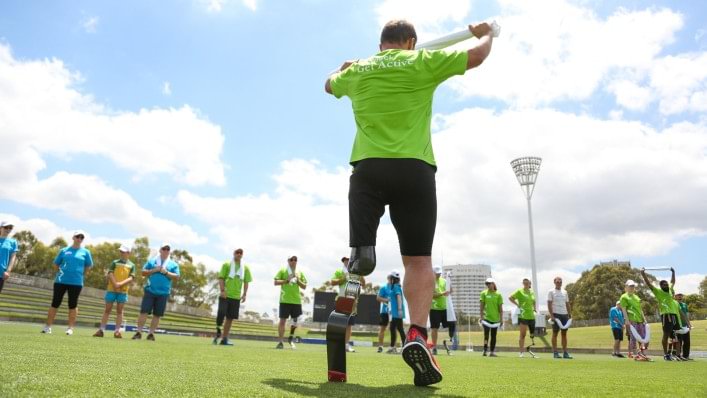 Heinrich Popow instructs the participants in running, one step at a time.