Improved comfort and adhesion with the SiOCX TR
Your benefits at a glance
---
---
Benefits at a glance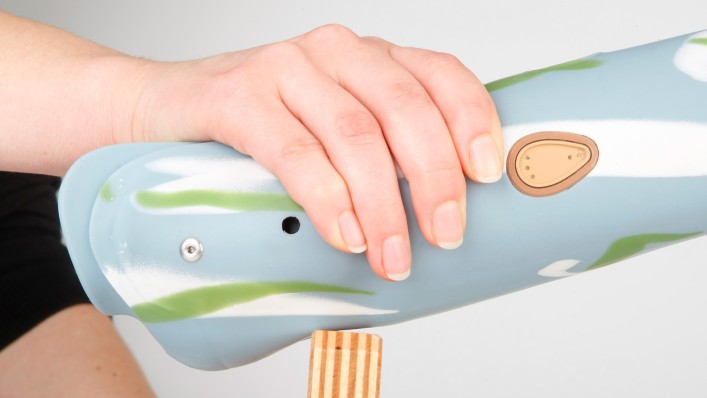 Secure support
With the SiOCX TR Flex, you have a secure hold even on hard surfaces, for example the edge of a desk. Sliding and twisting of your prosthesis is prevented thanks to the silicone surface and adaptability of the outer socket.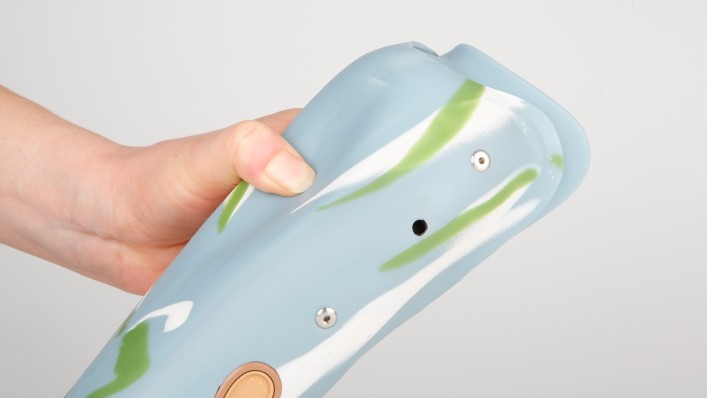 Flexibility and mobility
Thanks to its high flexibility, the SiOCX TR Flex perfectly adapts to your residual limb so that your muscles gain more freedom of movement. From the outside, the new SiOCX feels softer and therefore more natural than a rigid socket.
Individual design
Choose your favourite design from a variety of possibilities – whether in one colour, several colours or skin colour, matching your prosthesis cover.
---
---