Electronic knee joint 3E80
---
---
Benefits at a glance
Extensive safety
The 3E80's combination of advanced rotary hydraulics combined with electronic monitoring and control offers you enhanced safety. Thanks to the patented sensor technology you can rely on knee movements which are controlled by a microprocessor.
Safe stance
Whether you need to rest for a while or need to wait for your date or the bus to arrive - during stance phase, the 3E80's reliable electronics provide you with a safe stance.
High dynamic
Whether you are heading to the park for an easy stroll or whether you are rushing to your next appointment: Whatever your day holds, the 3E80 offers you a wide range of gait speeds and supports you in your daily activities like walking on uneven and changing terrain, on slopes or downstairs.
Easy handling
The electronic 3E80 can be easily adjusted without any software by your prosthetist. It is rugged, low maintenance, and has a surface that's easy to care for.
Cycling mode
You want to go for a ride on your bike? No problem! In order to switch to the cycling mode you just need to bounce on the toe, then get on and enjoy your ride.
Functionality
The 3E80 knee joint combines the advantages of rotary hydraulics with electronic monitoring and control. The patented sensor technology increases your stability and freedom of movement. The prosthetic joint automatically responds to changes while walking and adjusts its functionality at every step – even during increased activity. The 3E80 can be easily adjusted without any software. With the 3E80 knee joint you can take on all sorts of everyday challenges. It is robust, low maintenance, and has a surface that's easy to care for.
Ideal prosthetic components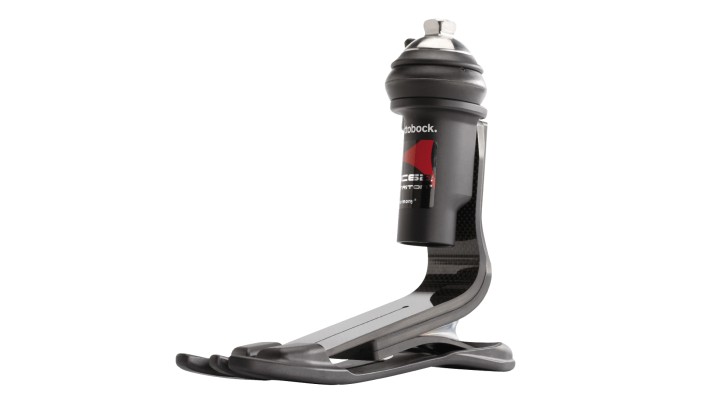 Triton
The prosthetic feet from the Triton family of products are suitable for active users. They are made of a set of flexible carbon springs. This design allows the foot to function as a flexible unit, which creates a particularly smooth rollover. Notwithstanding the system's ability to move, the Triton feet provide a consistently high level of stability when walking and especially when standing. Furthermore, the foot's special structure ensures a powerful transition to the swing phase and a highly variable stride length. At the same time, the split forefoot section gives the user the necessary control to deal with uneven ground and quick changes of direction. The Triton is extremely well suited for meeting the requirements of an active lifestyle. Thanks to its outstanding dynamic response and flexibility, it supports a broad range of functions from everyday use to recreational sports.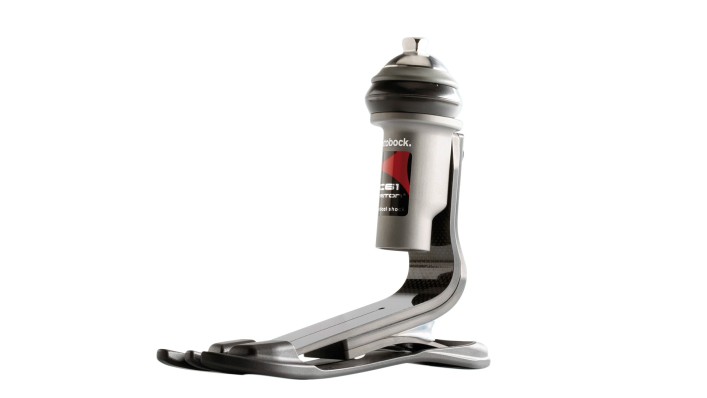 Triton Vertical Shock
The Triton Vertical Shock provides additional shock absorption. It adapts very well to uneven terrain (e.g. forest floor). The forces acting on the residual limb while walking are therefore reduced, providing noticeable relief for the user.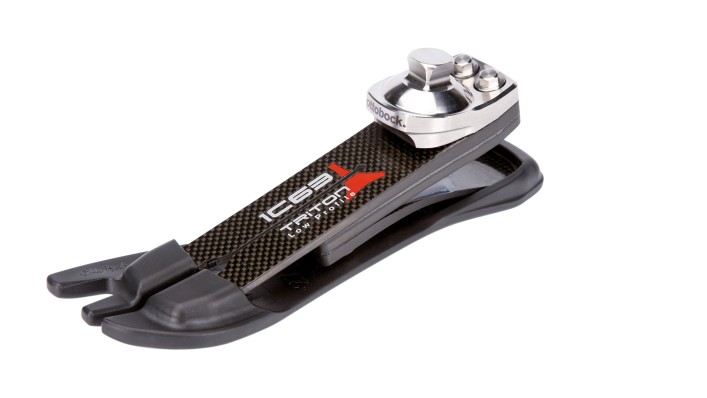 Triton Low Profile
The Triton Low Profile makes the excellent functionality of the Triton available even to users with limited space for the integration of a prosthetic foot.
Triton Heavy Duty
The Triton Heavy Duty is especially strong and robust. It features an adapter made of titanium. Non-corrosive metal parts make the foot water-resistant as well.
Downloads
Please choose an appropiate format:
Please choose an appropiate format:
FAQ
The 3E80 is suitable for above knee amputees, with a moderate or high activity level. It is suitable for a body weight up to 125 kg and body height starting at approx. 120 cm (48 inches). Please see your prosthetist for your best prosthetic solution.

When the battery is drained, the 3E80 automatically switches to safety mode so that the stance resistance remains active.

The 3E80 has a special cycling mode which offers you more freedom and a higher level of activity. Just bounce on the toe and start your ride.
---
Related Systems