3S80 Sport knee joint and Sprinter carbon spring foot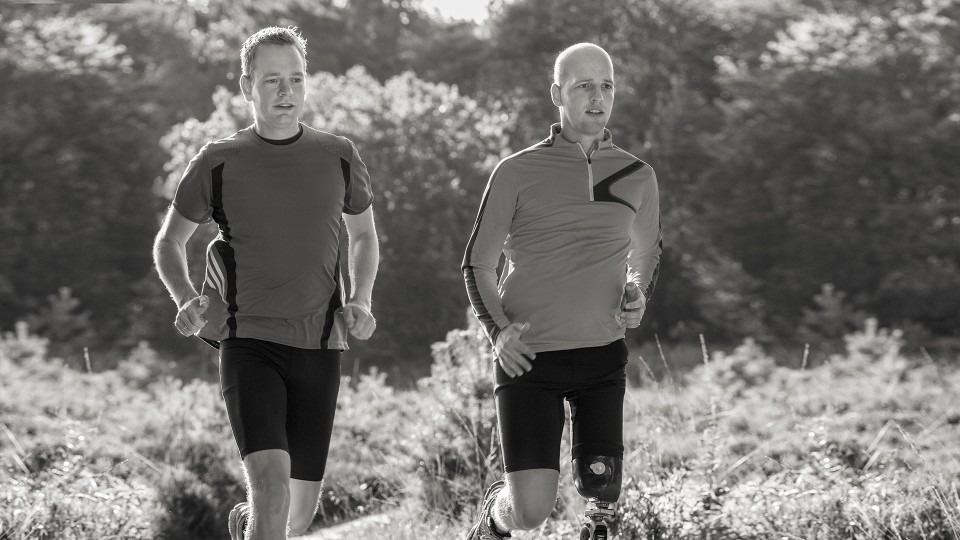 A running prosthesis for ambitious recreational athletes
---
---
Benefits at a glance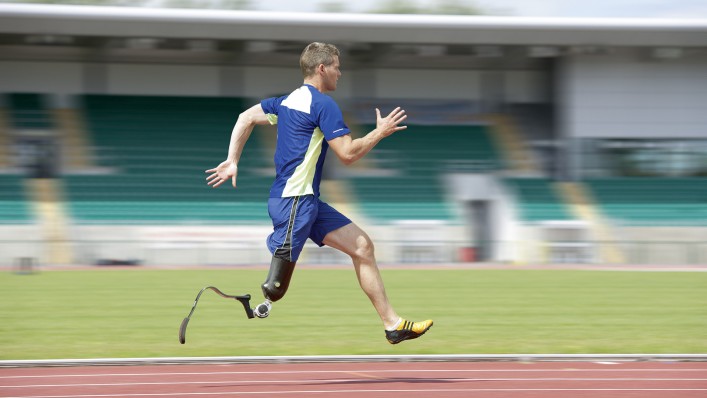 Suitable for high loads
High demands are placed on a sport prosthesis. It has to be sturdy, yet also lightweight and compact. The knee joint needs to be able to withstand high loads because the forces acting on a prosthesis are greater during running than during walking.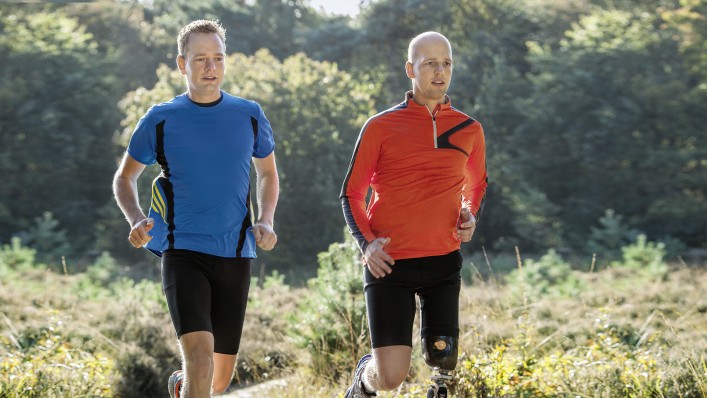 Optimum swing phase
The 3S80 Sport knee joint uses a modified form of the rotation hydraulics patented by Ottobock. As a result, it features special swing phase control that is optimally adapted to running.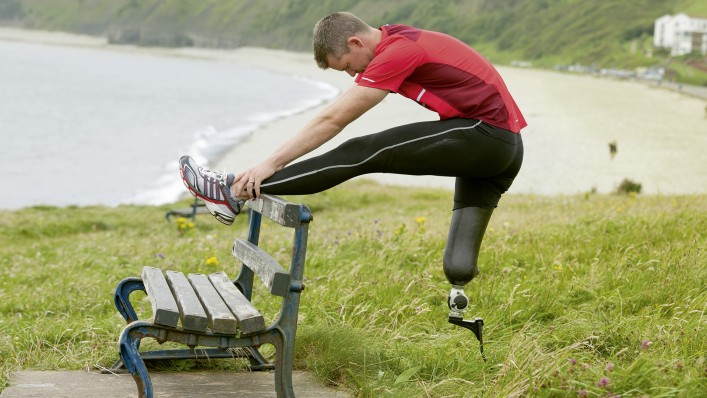 Stretching and warming up
A thorough warm-up is important before you participate in sports. For many athletes, stretching is part of the daily routine, whether to protect their muscles or just to relax. This is why the 3S80 Sport is equipped with an integrated lock, which you can easily operate by hand.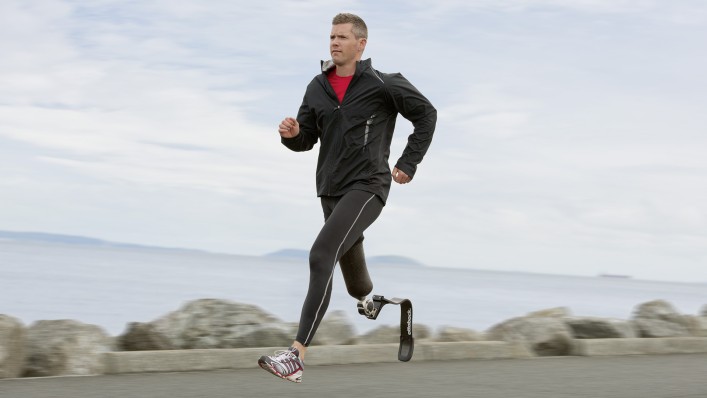 High energy return
The 1E90 Sprinter carbon spring foot provides you with excellent energy return for dynamic running that requires less energy. It is available in six stiffness versions to accommodate your body weight.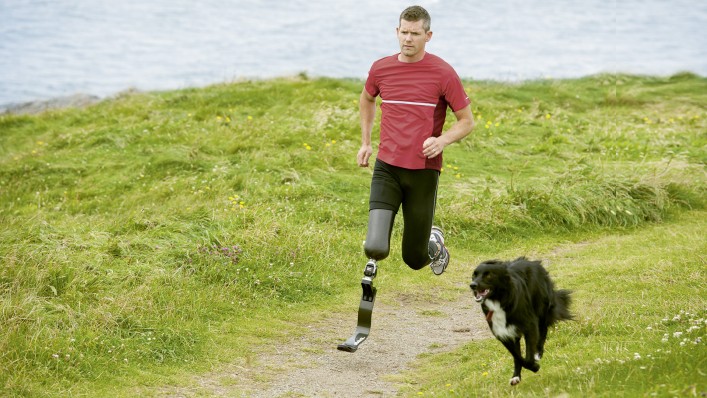 Cross country and on the tartan track
Flexible in application, the sport prosthesis is suitable for a variety of terrains, for jogging in the park or for a fast sprint on a tartan track. Two different types of soles are available and you can exchange them easily.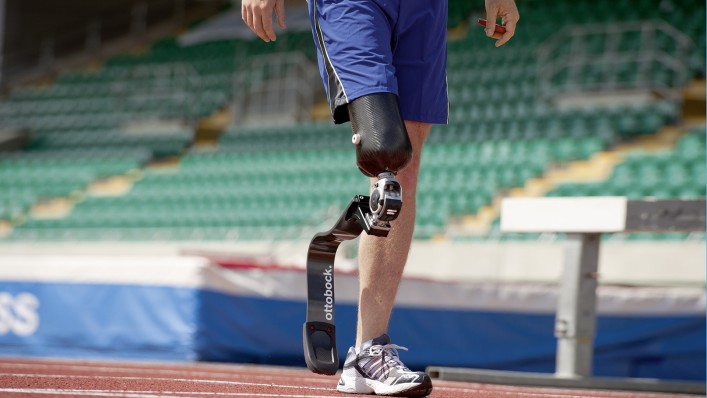 Various types of sports
For jogging, sprinting, jumping or Nordic walking: With the sport prosthesis, you can fully realise your potential performance in activities of your choice. Various sports related to athletics and running are possible.
Downloads
FAQ
The running prosthesis is generally suited for all prosthesis wearers who want to participate in recreational sports. Transfemoral amputees are fitted with the sport knee joint and the carbon spring foot, while transtibial amputees can use only the carbon spring foot.

Talk to your prosthetist – he or she will advise you in detail.

Yes, you can easily replace the soles yourself according to what you want to walk on.
---
Similar products