Aqualine – the new prosthetic system for waterproof walking devices
Showering and going to the pool with the prosthesis
---
---
Benefits at a glance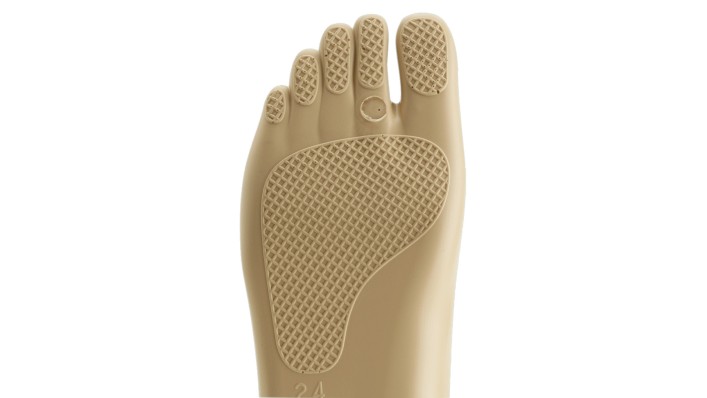 Non-skid sole
In order to avoid slipping in wet areas, amputees just like non-amputees have to move with suitable speed. The sole of the Aqua foot is highly slip-resistant. The special material composition and shape ensure very good traction.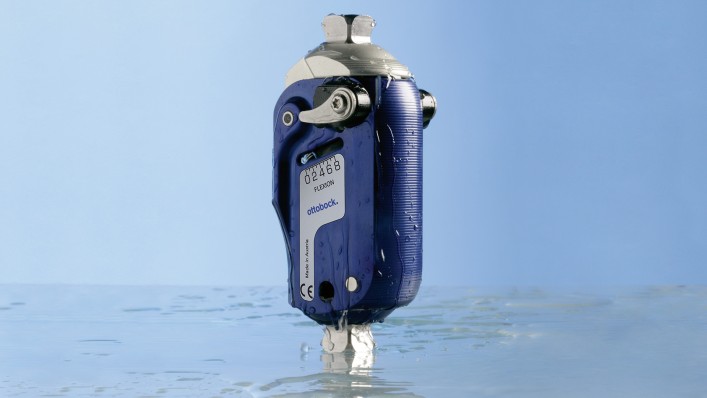 Moving safely
Your safety is the top priority. This is why measures for standing safely are of special importance in wet areas. You can easily lock and unlock the Aqua knee for activities in and around water thanks to an integrated locking mechanism.
More natural appearance
Swimwear exposes the prosthesis. High expectations are therefore placed on appearance. The Aqualine cover looks very natural. It is available in various standard sizes and the length is individually adapted by the orthopaedic technician. The coating is available in various colours. It is waterproof and makes the cover look attractive.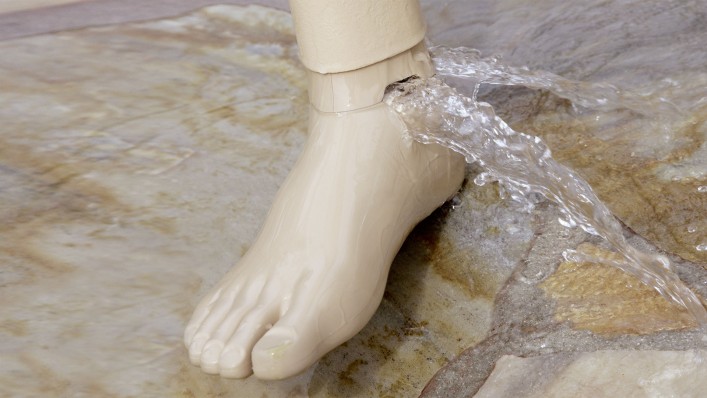 Floodable prosthesis
Your prosthesis is flooded when you enter the water. After you leave the pool, the water drains back out through small openings in the components.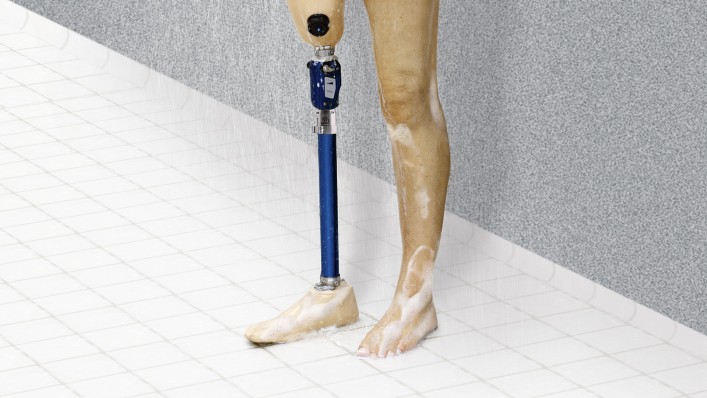 Easy to clean
You can easily clean your bathing prosthesis with fresh water. All prosthesis components are resistant to water and corrosion. Contact with chlorine, salt water or soap is not damaging with adequate care.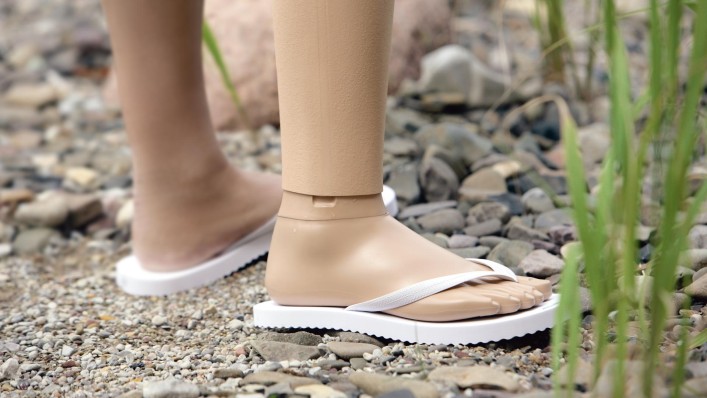 Wearing thongs
The Aqua foot has an abducted big toe. This allows you to comfortably wear flip-flops or thongs at the beach or pool.
Technical information
Aqua knee
The water-resistant, monocentric Aqua knee is very compact and lightweight. Thanks to miniature hydraulics, the swing phase can be adjusted by your prosthetist to meet your individual needs. You can also lock the joint using an additional integrated locking mechanism, which you can easily operate using a lock lever. This gives you additional safety while standing and walking when you need it.
Aqua foot
The special shape and the composition of materials give you a better footing on wet and slippery floors.
Various corrosion-resistant adapters are available to connect the Aqua knee, Aqua foot and socket, and also for socket design – from the PushValve exhaust valve to the liner fitting.
---
Similar products